It is an aspiration for many across the country to own a home one day. For most, it is the single largest purchase made in their lifetime. We plan, budget, and daydream about the property we could one-day call home. While the daydreams may be fun, most people do not realize the work that goes into buying a home, or where to begin. Today we will discuss what to expect and the advantages of being a first-time home buyer, deal breakers, cash buyers versus loans, and the current housing market.
Know What You're Looking for and Your "Deal Breakers"
When stepping into the world of home buying, you'll want to start by asking yourself a few questions: What do I want in my home? What can I afford? What are my deal breakers? It's good to have these thoughts circulating because an agent will be sure to ask you when you begin working together. If you must have three bedrooms and two bathrooms, it's important to express this at the start of the search process, to save yourself and the agent time looking at places that don't fit the bill. A big deal breaker for folks right now is high speed internet, working from home has made this a requirement for most. "Anytime I meet with a buyer, the stress is that they must have a high speed internet. It's become essential to any buyer and is the top deal breaker I'm seeing currently." (Jamie Polli, buyer's agent) Luckily, at least in Vermont, high speed internet is a given in most homes. However, some deal breakers may be a bit more difficult to overcome.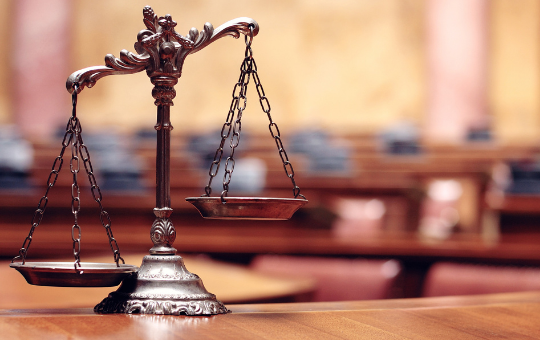 It's important to remain realistic. Make sure your must-have home features are within your price range. If they're not, it's time to do some re-adjusting. "How much of a mortgage payment you can truly afford will likely depend on your lifestyle as well as assets, income, and debt. Before you run off and find your dream home, you should put some time into determining what you can really afford." (Check out the entire Forbes article here.) It is important to sit down with your lender and have them run the numbers to come up with what you can comfortably afford each month, including taxes and homeowners insurance. Your lender should be working from there to help you come up with your maximum purchase price. Just because you can get approved for $500,000, doesn't mean you should. Having this conversation with your lender is an essential step in the home buying process.
Many people get overwhelmed trying to buy a home on their own, but they want to avoid paying an agent. Here's a little inside secret: buyers don't pay an agent's commission. "One thing that many people don't know is that hiring a buyer's agent to represent you doesn't cost you a thing. The buyers commission is always paid for by the seller." (Jamie Polli) It can save a first time buyer a lot of time and heartache to work with a skilled agent.
Know Your Timeline
How urgent is your need to buy a home? Are you just looking, ready to move if the perfect place comes along? Is it a desperate need to get in a home and out of your current place? Having a clear idea of how fast you'd like to move, as well as an understanding of the average under contract time is essential to keeping yourself calm while buying. Your timeline will also prove instrumental to an agent finding the right home for you, and influence the deadlines included on your contract.
Is Cash Really King or Can I Mortgage it?
There are several financial factors to consider before beginning your home buying journey. The first being whether or not you have the funding to be a cash buyer or the more traditional approach of securing a mortgage loan. What type of financing you have can directly correlate with your home buying timeline. Typically, cash buyers can go from contract to close in 3-4 weeks. This is due to cash buyer's ability to waive the financing approval and appraisal required by a lender that typically takes at least a month. The timeframe for a buyer working with a lender is usually between 6-8 weeks. This varies depending on which lender you choose, so shop around for different lenders and ask about their turnaround time and when you'd preferably like to close.
A common question of those securing a mortgage loan is how much of a down payment will I need to make? While the ideal standard is 20% down, folks can put slim to no money down to purchase a home. If you're putting less than 20% down, you will often get stuck paying for principal mortgage insurance, which many can find frustrating. Although, it may not be as bad as you expect. Ask your lender to mess around with the numbers and see what your primary mortgage insurance will be with different percentages down. Still, you'll want to understand the extra costs that come along with homeownership when considering down payments. It may sound good to put more down and get your foot in the door, but if you don't have additional cash on hand or in savings you may be stuck without funds to pay for crucial home repairs that could crop up after your closing. While interest rates are at their lowest, you may want to put less down as the loaned money is "cheap." Talk with your agent to see if this strategy may work for you as you still want to make sure your offer is as competitive as possible.
Building Equity
So why do over 65% of Americans own their home if it's all this work? There are several reasons, a major one being building equity. "Your home equity is the portion of your home that you own, calculated by subtracting your mortgage balance from the home's market value." (Read the entire BankRate article here) When making monthly rental payments, you are not accumulating anything for yourself, aside from good credit, which depends on how you pay rent. Making monthly mortgage payments, however, has tangible results on your wealth.
Understand the Current Market
It is important to know the housing market for the area you're hoping to move to. Your agent will be on top of this, but staying aware will help any buyer understand what they're walking into. In Vermont, there is currently a very high demand with a limited number of homes on the market. We're seeing more being listed as we get closer to Summer, but the high demand of buyers has not subsided. This leads to considerably high prices and competition for homes, as well as low mortgage interest rates. To be a buyer in the current market means being prepared to make some competitive offers. "In terms of getting an offer accepted right now, buyers need to hire competent agents who can work with them to write a clean, attractive, and strategic offer in order to be competitive." (Jamie Polli) No matter where you are venturing to, staying aware of market trends will help you better prepare for interest rates, offers, and your timing.
No matter what the reasoning is for purchasing your first home, the right place will come along. Knowing where to begin and what to expect from the process is essential to your peace of mind and your agent's. Remember: Know your deal breakers, be clear on the timeline you're hoping for, discuss with your lender what you can feasibly put down, pay attention to the real estate market in your area.
Have more questions about buying your first home? Chat with our buyer's agent, Jamie Polli at jamie@polliproperties.com. Send us a message if you found this information helpful!
Want to work with us? We're taking on new clients! Just fill out the form here and we will be in touch with you.